Albion Cafe
April 7th 2015
What: Albion Cafe
Where: Boundary Street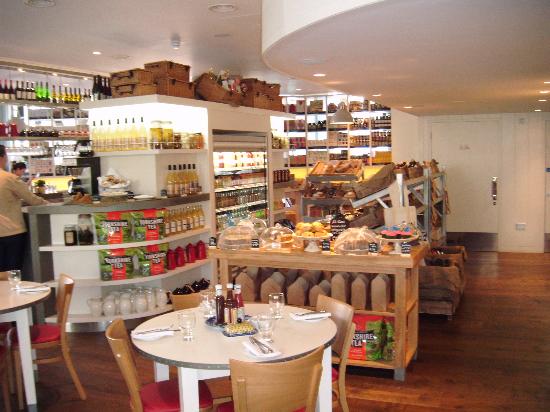 If the much heralded Dishoom on Redchurch Street is full, or you want somewhere a little more under the radar, or you want some good old British cuisine, the Albion Cafe is probably your best bet.
The Albion is a little different in that it combines a cafe with a bakery and a cake, as you walk into the restaurant area you walk in through both, which adds the air of not so ordinary to the whole proceedings. The fare is good old bacon and eggs, kipper, scrambled eggs etc and for lunch of course fish and chips is a star attraction.
The story continues though, because the Albion is part of something called the Boundary project, more of which tomorrow.