Duck and Rice
April 23rd 2015
What: Duck and Rice
Where: Berwick Street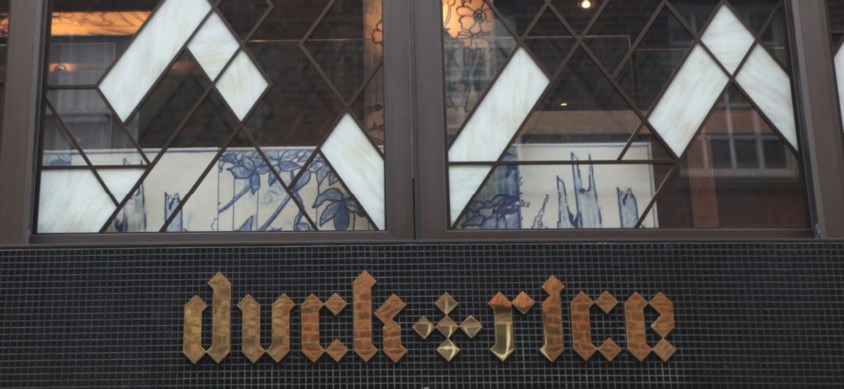 Image courtesy of www.berwickstreetlondon.co.uk

For those of you who love a pint, but don't like sticky floors and smelly guys who frequent these pubs your prayers have been answered. For these that love a bit of sweet and sour pork or some won ton soup to go down with the pint, the ultimate eaterie is now open.
Alan Yau, the dude who created Wagamama, Busaba, Hakkassan, Yuatcha etc has just opened the Duck and Rice on Berwick Street. The Duck and Rice has a pub on the ground floor with an interior that's miles away from the sticky floors described above and with bar snacks that include ...
The first floor is a full blown restaurant – if you've been to any of Yau's creations, you'll know what to expect.