Foot Patrol
April 29th 2015
What: Foot Patrol
Where: Berwick Street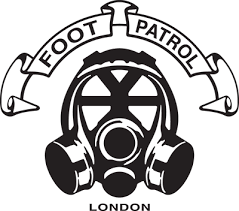 For a sneaker head, exclusivity is key. Having trainers no one else has and which would probably get you mugged in shadier parts of the city is a badge of honour in some quarters.
Those in the know go to Offspring or Size in Covent Garden. But why bother yourself with the hypebeasts, the hoi polloi who buy all the Air Jordans without appreciating the back story behind the shoes.
Foot Patrol in Berwick Street is the destination of choice for real connoisseurs, anyone who wants new releases and also one off exclusives. There is an online store but the reviews I've read haven't been too palatable. Head to Berwick Street instead.