Five Things About Marrakech
December 18th 2012
What: Five Things About Marrakech
When: December 2012
Where: Marrakech
Before I start, I have to proffer a deep apology to everyone who follows the blog. I hoped to give a daily update from Marrakech but the terrible wireless connection put paid to that. That in combination with a laptop that blew up stopped Bespokecity from offering you our daily gems. From tomorrow we will continue our Daily Ideas but for one day only, here is what we thought about the city. Without further ado…

A Fool and His Money…
Before we delve into our Five Things bout Marrakech we feel a little pre-advice is necessary. This part of Morocco is not for the gullible or the proverbial fool who is easily parted with his greenbacks. Wherever you go you are accosted by someone who is willing to sell his mother to you at a highly inflated price for which you will have to haggle and still probably end up overpaying for. Case in point are the Petit Taxis; taxi drivers will drop you to your destination and ask you to name your price, to which the surprised punter will express surprise, amazement and disbelief (imagine London's finest asking one to name his price upon arrival at your destination). You will proceed to proffer 100 of Morocco's finest dirhams only to find out that the average going rate for the taxi is 30. You have been warned…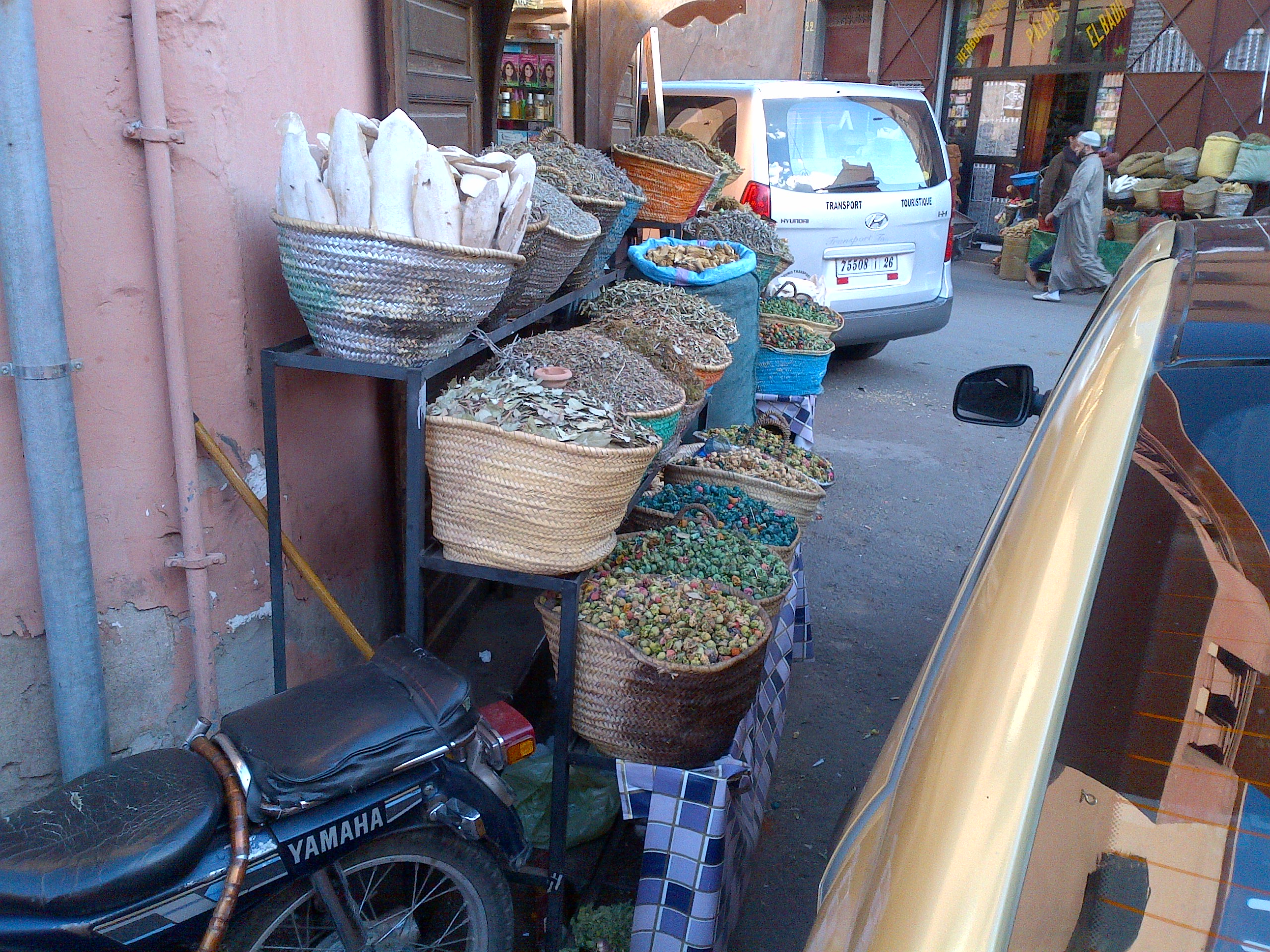 See you later Alligator
One thing about the salesmen of Marrakech is that not only do they fleece you, they fleece you in style. With encyclopaedic knowledge of any country's pop culture you stand no chance. You will be humoured, feted, cajoled and regaled with catch phrases and dialogue from TV programmes from whatever country you come from. You will be in stitches with laughter as you hear phrases like "see you later alligator" in a perfect Cockney accent (if you're British), "Yes we can" (if you're a Black American male). Before you know it you've purchased several rugs you don't even need. This is especially prevalent in Djemaa El Fna, the main square in the Medina but is just as likely to happen at the top of the Atlas Mountains (we didn't go up there but it wouldn't surprise us if there were salesmen up there too).

"You gave me food"
Moroccan cuisine is easy on the soft European palate – Imodium does not need to be your friend because most of the food is recognisable and is by nature quite dry. You may see some sheep's head in Djemaa El Fna but this is only for extreme diners, those who feel comfortable chasing and killing their own dinner. Bespokecity does not fall into this category. We went for the safety of lamb tagines and rice, harira soup and rice. Our restaurant of choice was Riad Omar in the heart of the Medina. 180 dirhams gets you a three course meal that you will not finish.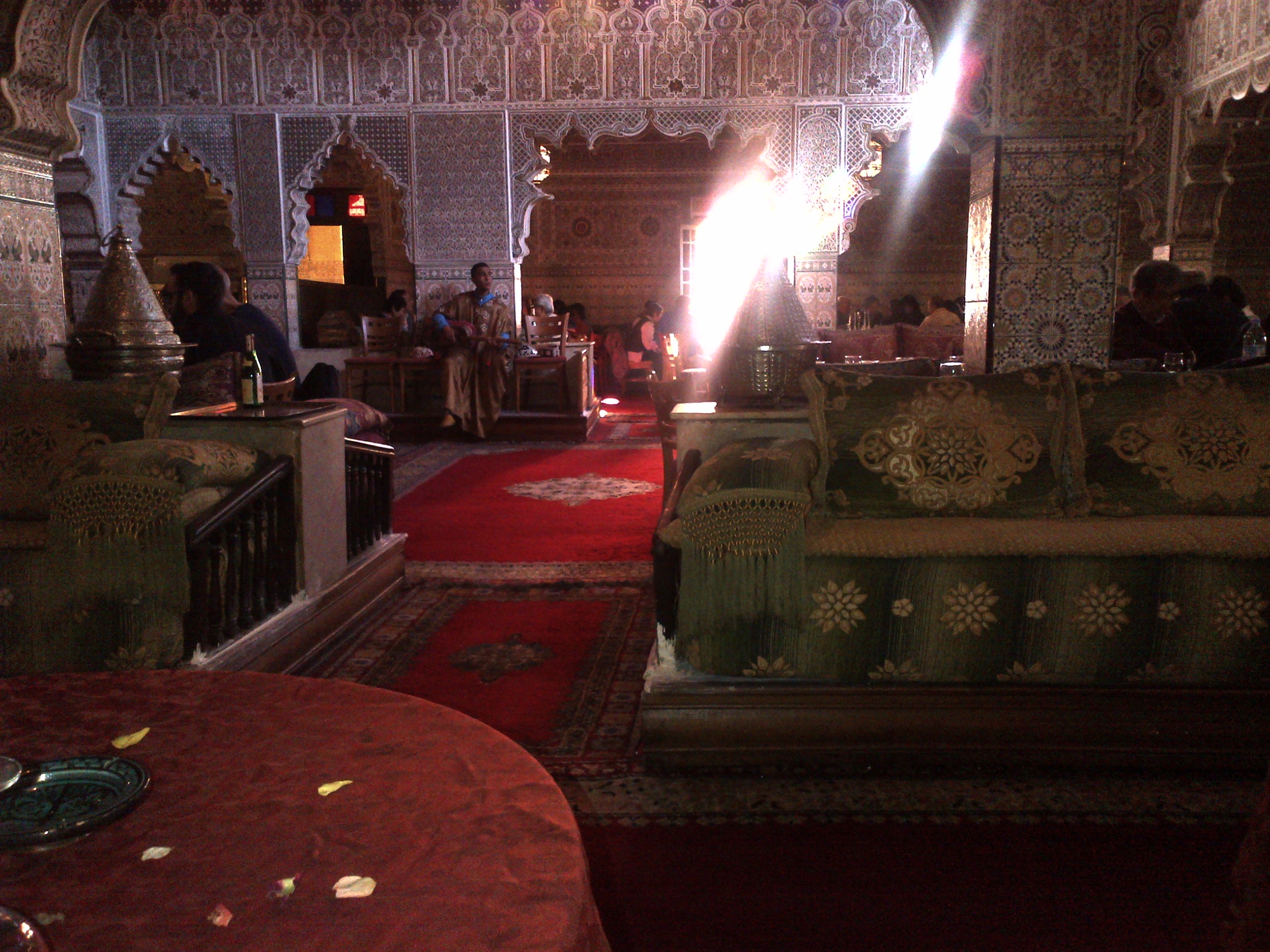 "You gave me drink"
Morocco is an Islamic country but the alcohol seemed to flow freely wherever we were. The watering hole of choice was the Sky Bar at the top of the Renaissance Hotel in the new part of town called Gueliz. The Sky Bar is on the 6th floor and is as close to chi-chi as you can get without having to pay chi-chi prices. The views of the city are stunning and there is even a swimming pool on the terrace should you decide to dive in after downing a few bevvies (?) When Bespokecity went, there was a live band that added to the whole ambience although the unfortunate singer did her best to disrupt that ambience. The belly dancers that were introduced towards the end of the night were a very interesting distraction. Say no more…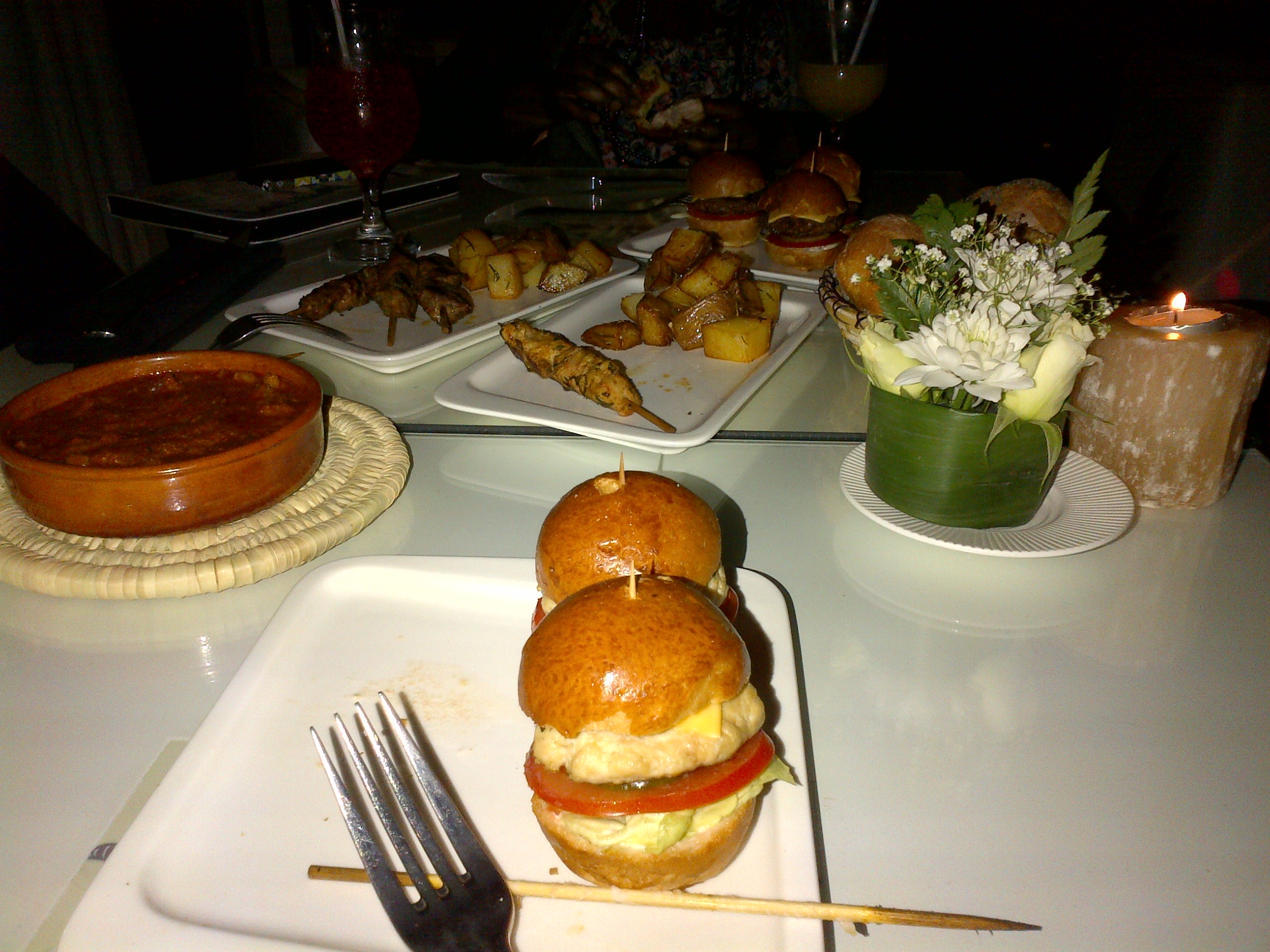 Ourika Valley
When we were informed that we would be visiting a waterfall, we assumed we would see something that resembled Trafalgar Square. What ensued was a trip that would not have been out of place for a mountain goad herder. Our footwear was wrong, our outerwear was wrong and it was freezing. It turned out to be possibly the best part of the trip - the waterfalls were extremely beautiful and provided an amazing backdrop for a lot of our photos. The valley is about 40 minutes outside Marrakech, there are seven waterfalls which would probably take the whole day to negotiate. Make sure you get a guide for the waterfalls.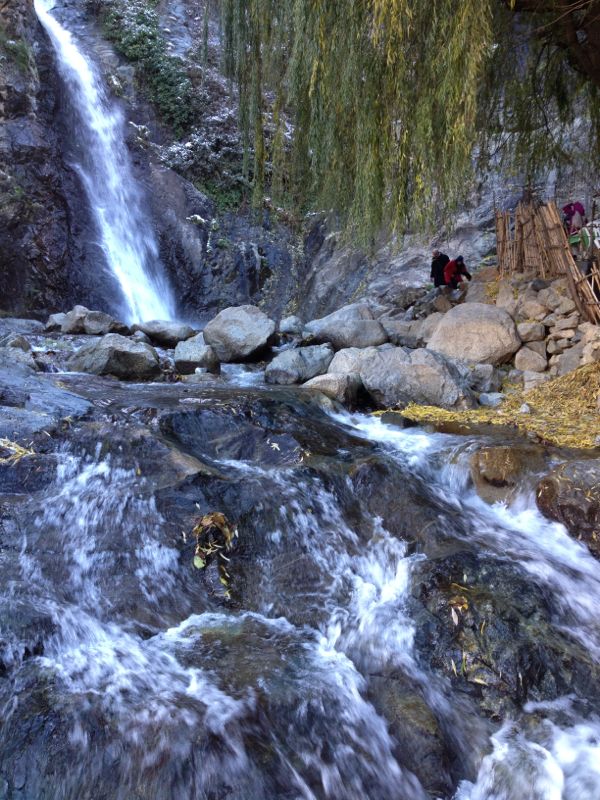 Normal service resumes tomorrow. Thanks for your patience and understanding!